A beginning not an end
Download the PDF-Click on the picture below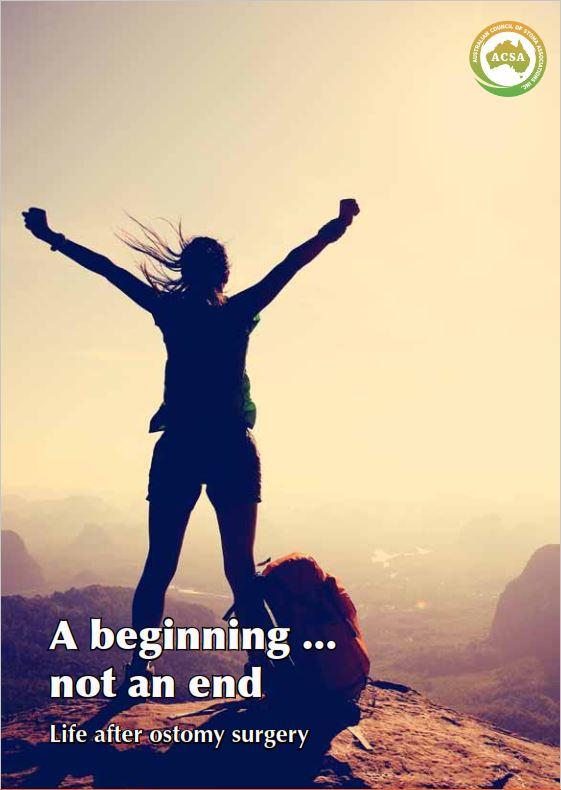 The ACSA publication, "A Beginning Not an End" is a useful resource for both those people facing ostomy surgery and those that have already experienced surgery for the creation of a stoma.
The publication was written as a practical ready reference guide for topics such including:
What is a stoma?
How to manage a stoma
Resources available to persons living with a stoma in Australia
The Stoma Appliance Scheme and
Frequently asked questions and answers.