President – David Munro
David Munro was elected to the position of ACSA President in 2018 following a four year tenure as ACSA Vice President. Through his 30+ year involvement with QLD Stoma Association Inc both as an ostomate and in more recent years as a member of the QLD Stoma Association Inc Executive committee,  David has gained an extensive knowledge of the Australian ostomy community and the Stoma Appliance Scheme.  David has a background in Information Technology.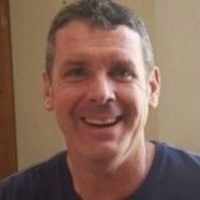 Vice President – Erin Goodwin
Erin has been involved with ostomy since receiving a temporary stoma as treatment for Ulcerative Colitis (UC) in 2007. She became a permanent ostomate 3 years later. Erin is an advocate for all people with ostomies and is particularly focused on removing the stigma associated with having a bag, raising awareness through her blog Insideout Ostomy Life.  Prior to her election to the ACSA Executive Committee, Erin acted as Treasurer and later President of  the WA Ostomy Association and was the youngest person to hold both of these positions in the 48 year history of the Association.
Erin was elected to the position of ACSA Vice President in 2018.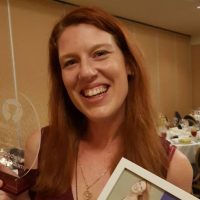 Secretary – Rosemary Quick
Rosemary has been a member of the ostomy community since 1990 following surgery for cancer. She has had a long involvement with the Ostomy Association of South Australia, firstly as a volunteer and then later as appliance officer for 6 years and finally as Association President for 12 years. After retiring from the committee of the Ostomy Association of South Australia in 2012,Rosemary was elected Secretary of the Australian Council of Stoma Association.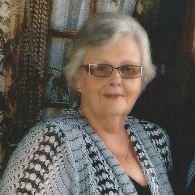 Treasurer  – Bob Barsing
Bob has been involved with the Australian Ostomy Community since 2000 when his wife became an ostomate following a serious car accident. Bob initially worked as a volunteer with the ACT & Districts Stoma Association and later became involved with the Wide Bay Ostonates Association after relocating to Hervey Bay. Bob has held the position of ACSA Treasurer since 2015.